Thank you for downloading the Printable Pattern! 
I hope you find this informative and fun! 
https://www.ginmartinidesigns.com/listing/810004292/printable-download-facemask-pattern-with
For this project you will need:
Fabric
Lining Fabric
Fabric scissors
Black Marker
White Pencil
1/4" elastic - 10 inches worth
Here is what your Pattern will look like Printed out from a standard Printer.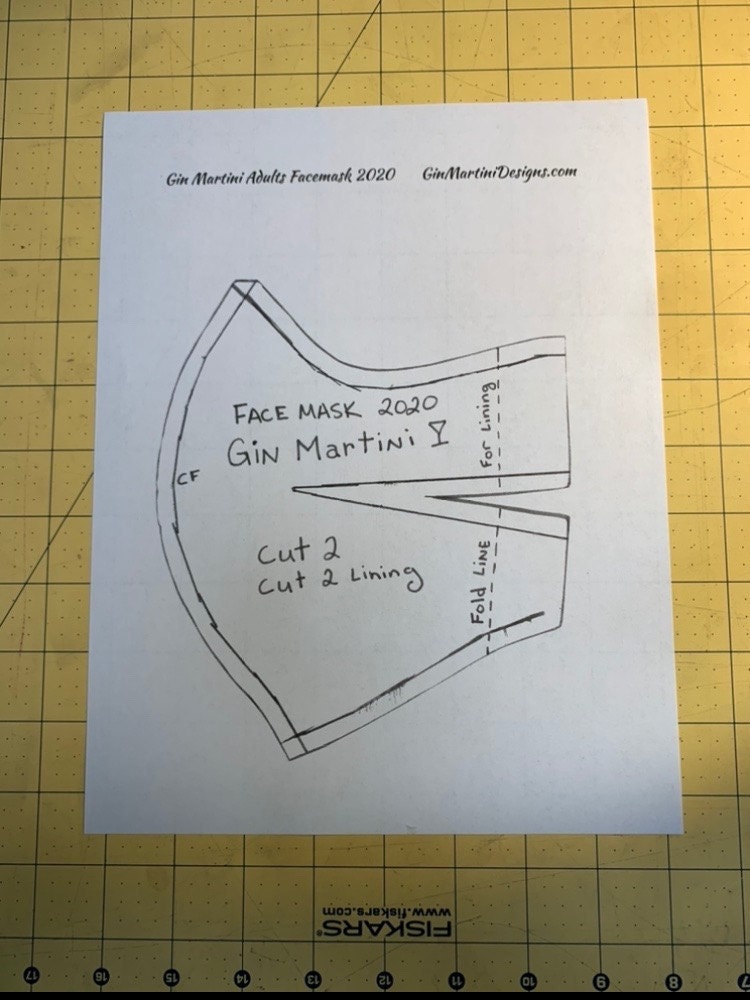 First Cut Your pattern away from the paper, don't forget the Dart!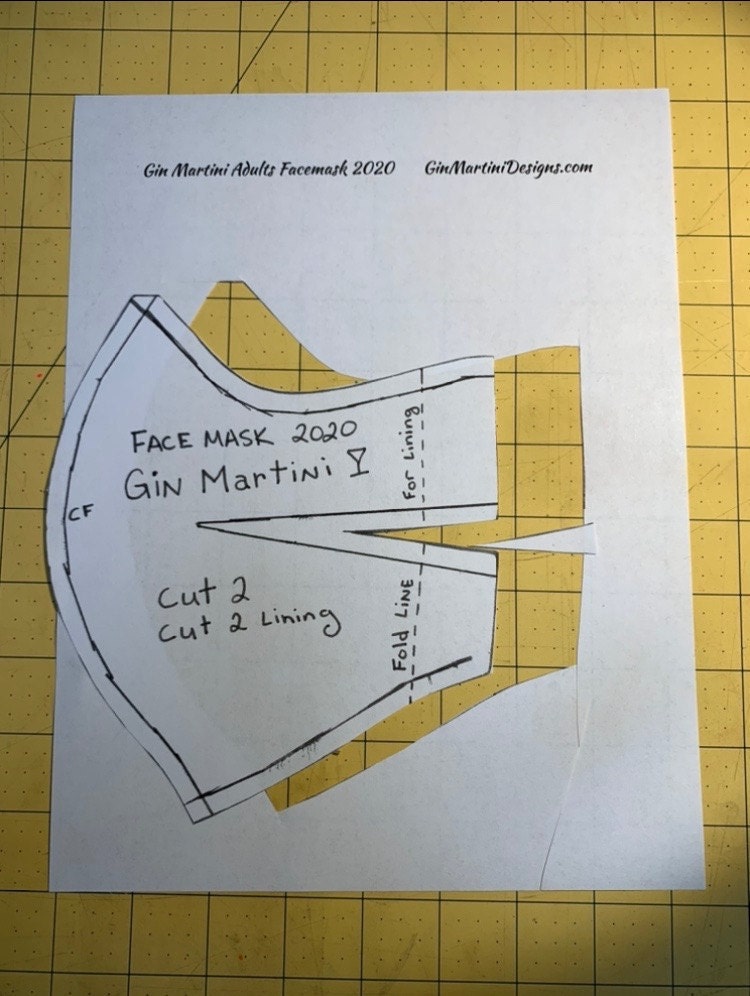 Place your pattern onto your Fashion Fabric and Trace around the paper pattern.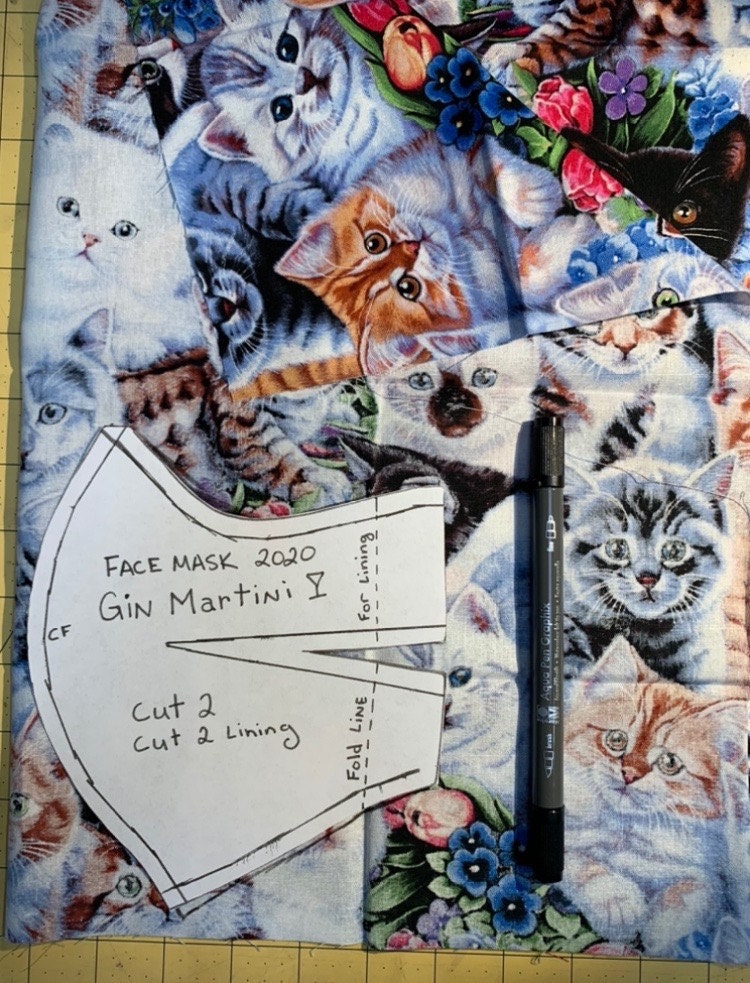 Cut your fabric out following your trace lines!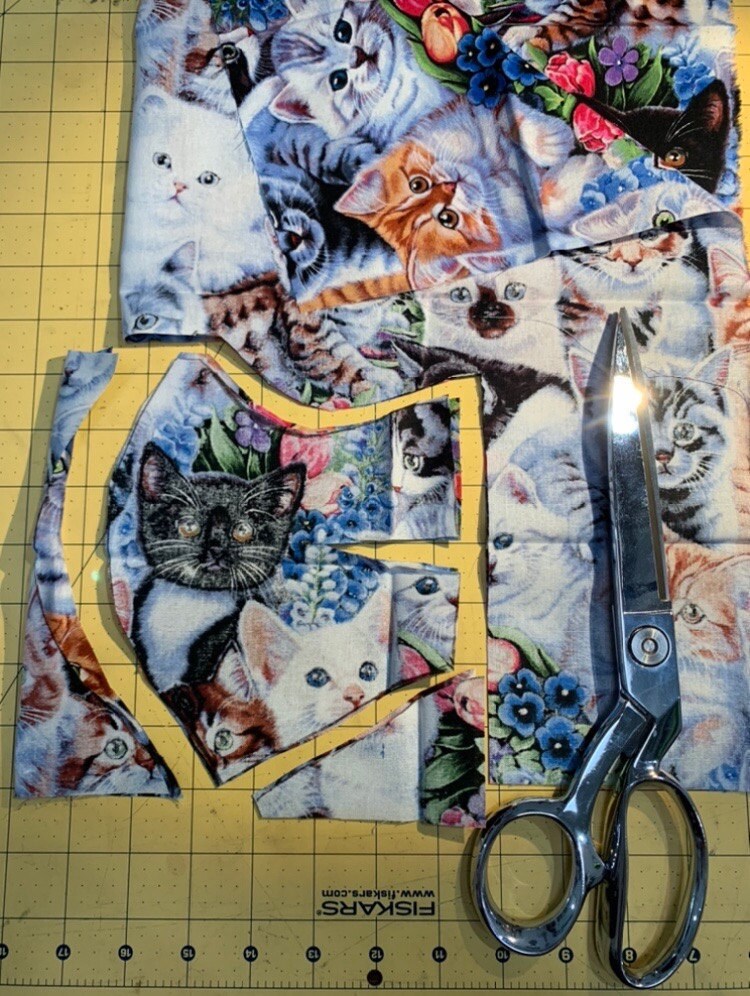 Do the same thing for your Lining Fabric.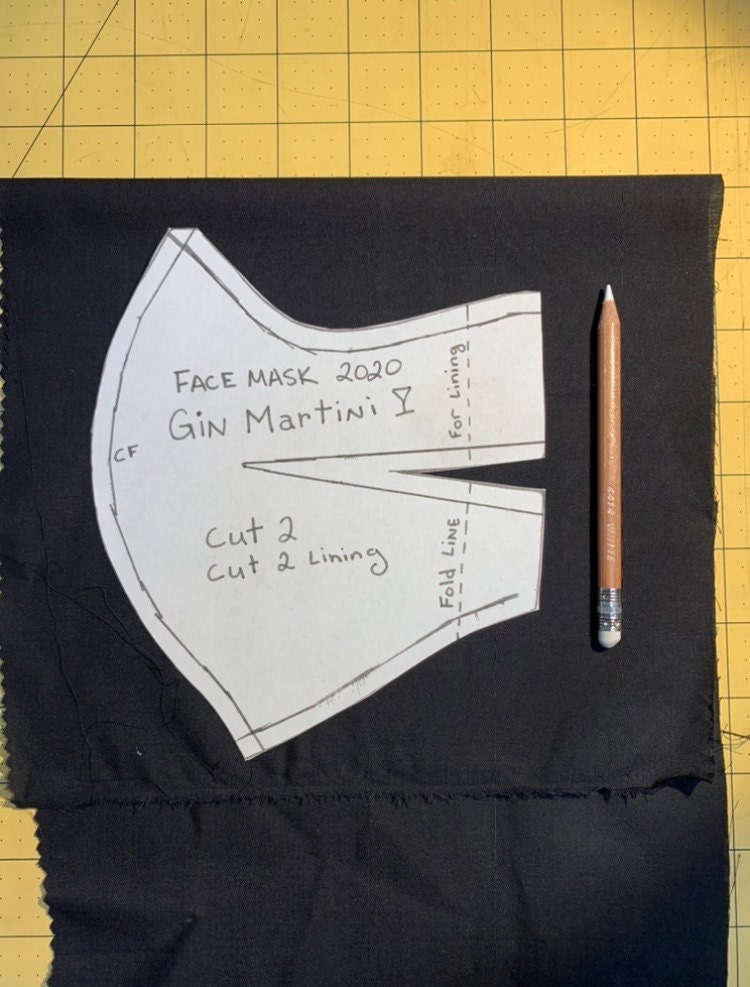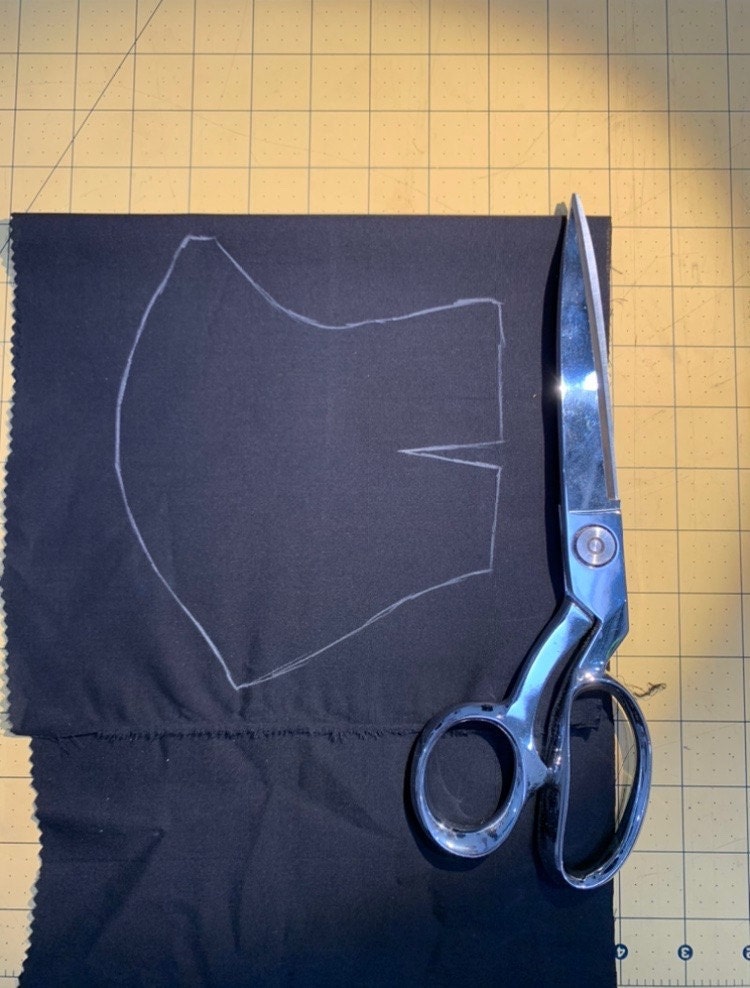 Now you should have 4 pieces, 2 of your fashion fabric and 2 lining fabric.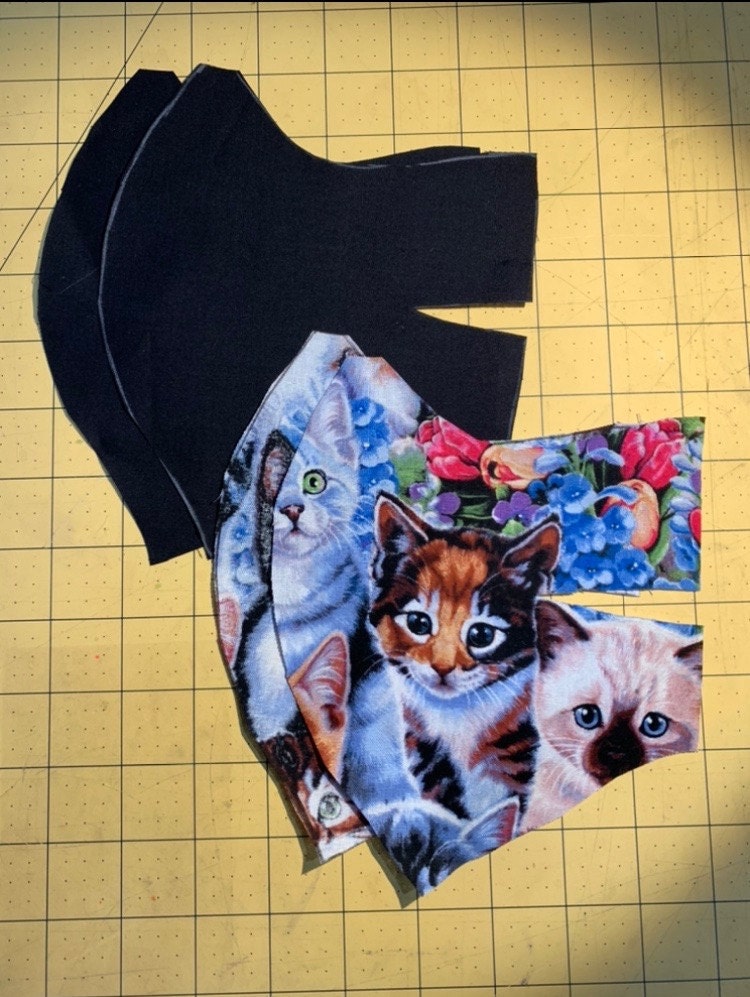 Now you can Sew the Center front seam as well as your darts on both.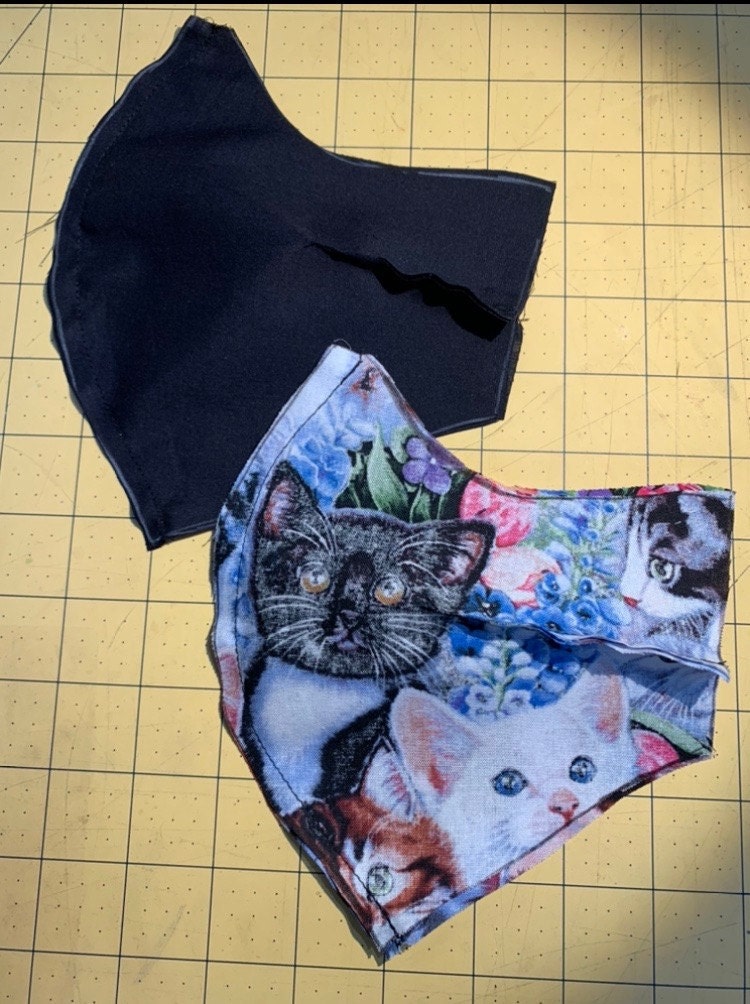 Take one side of your lining and fold it back twice and topstitch. This will be your opening for the filter pocket.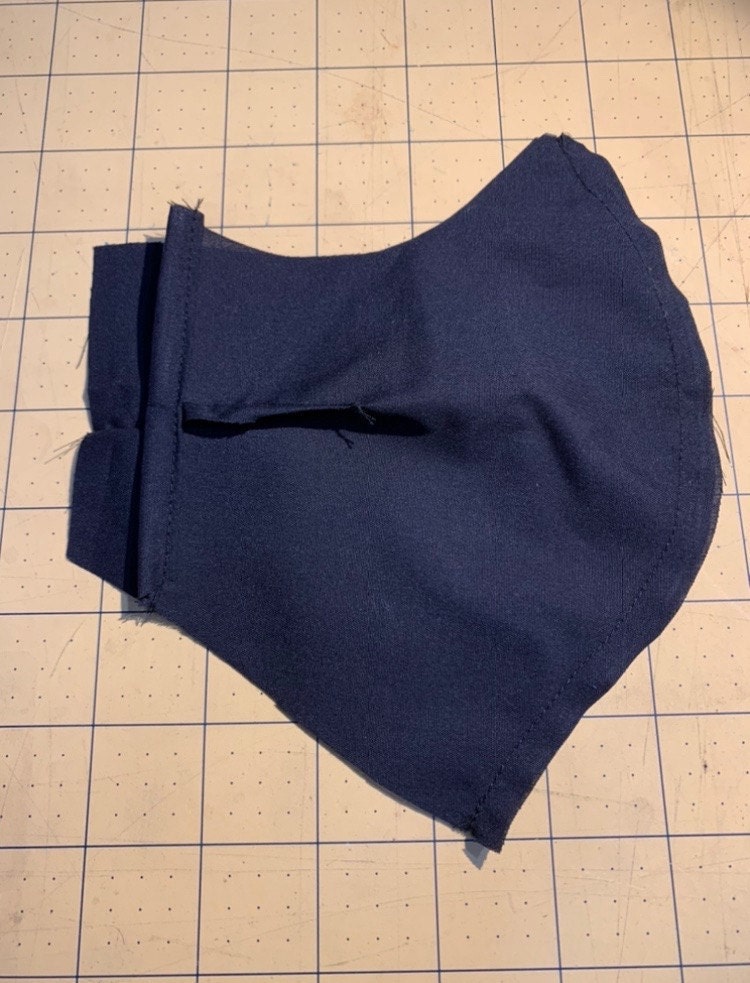 Place both right sides of together and stitch along the top and bottoms of your mask, leaving and opening and each sides.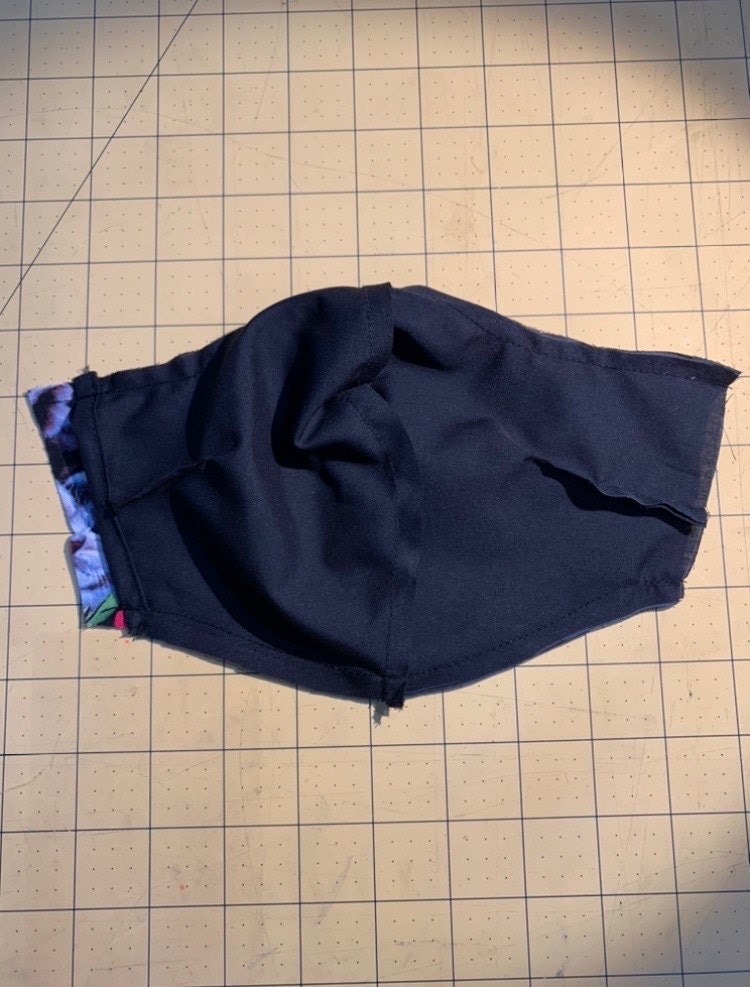 This is what it will look like.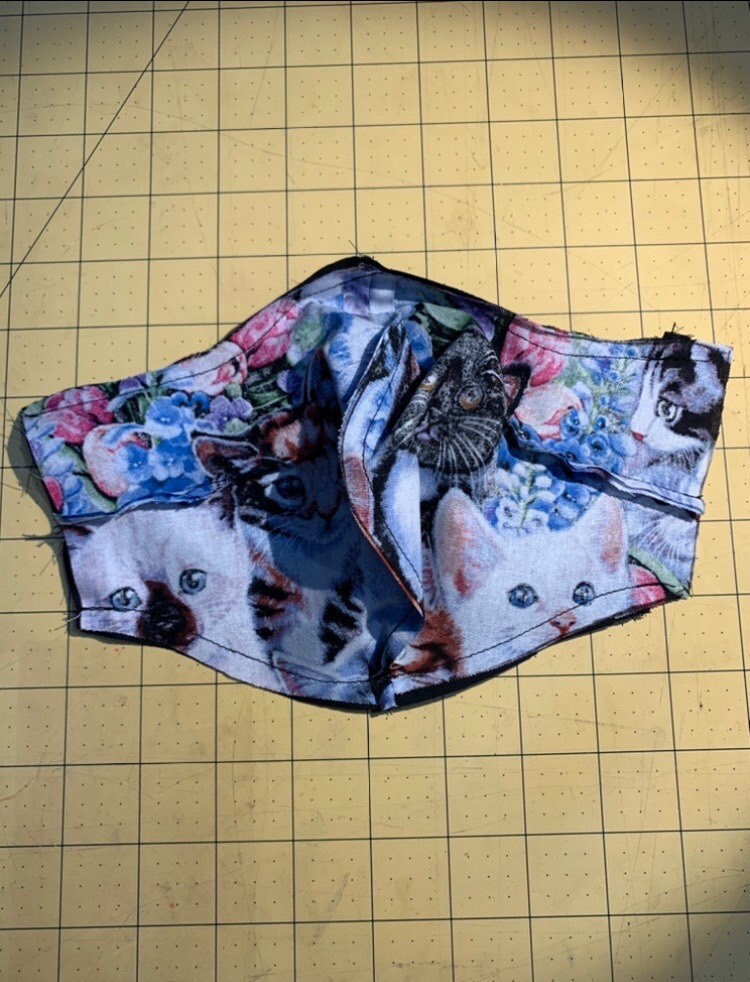 Once you flip it inside out, your mask should look something like this!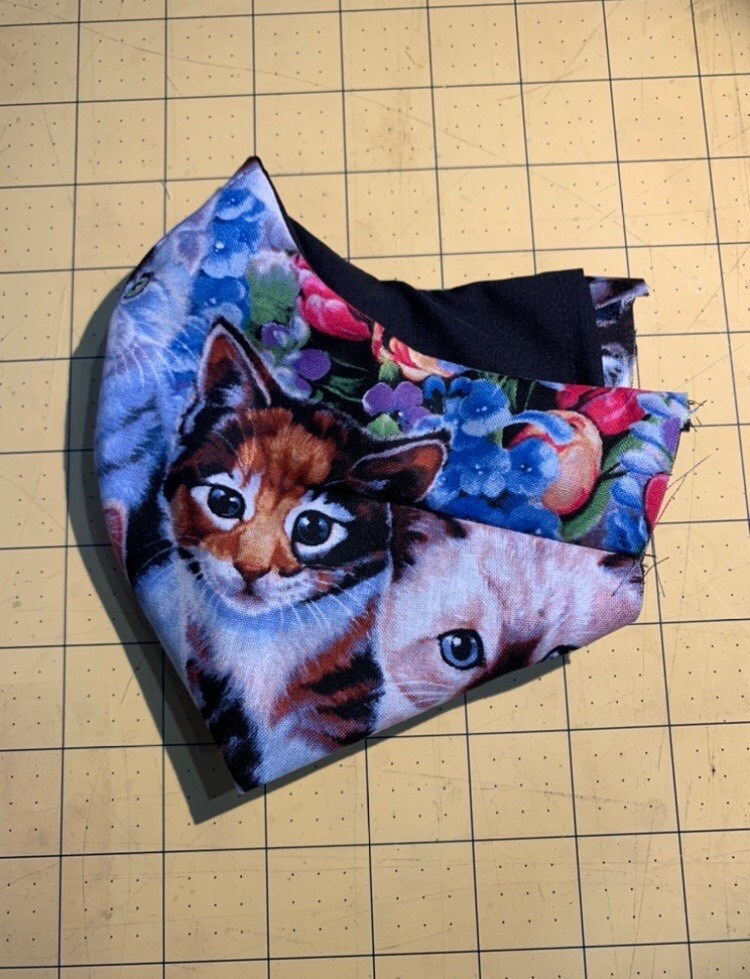 Nice and rounded, look at those curves! Beautiful!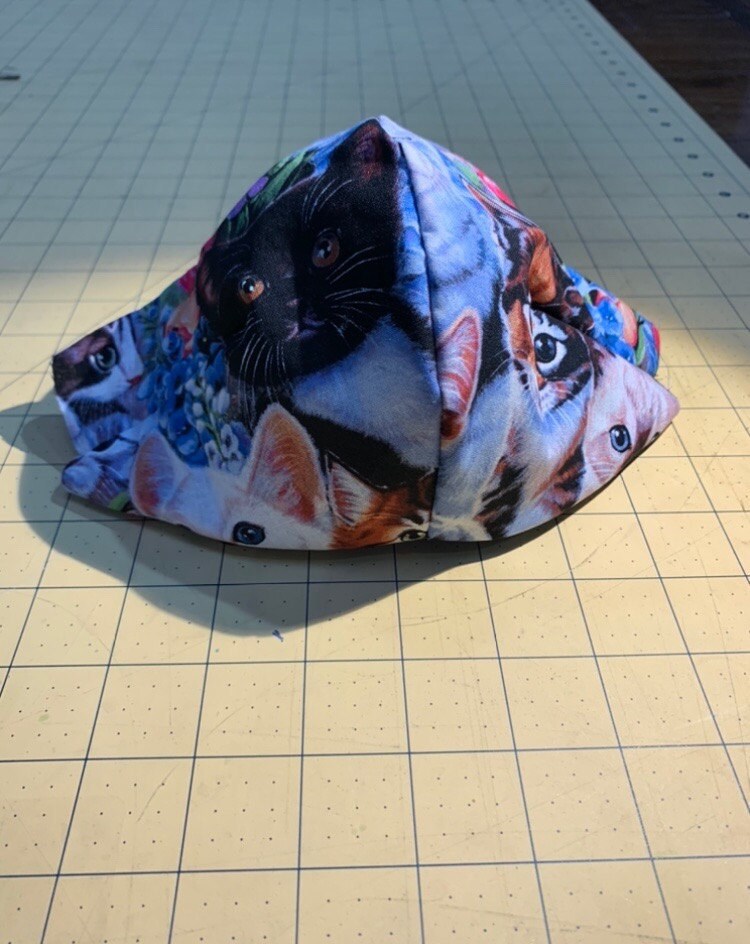 I cut two pieces of 1/4" wide elastic at 5" long. I start at the top with one side of the elastic and sew down the side of the mask with the edges tucked inside. Once at the bottom i tuck the other end of the elastic into the seam to create the loop for the ears!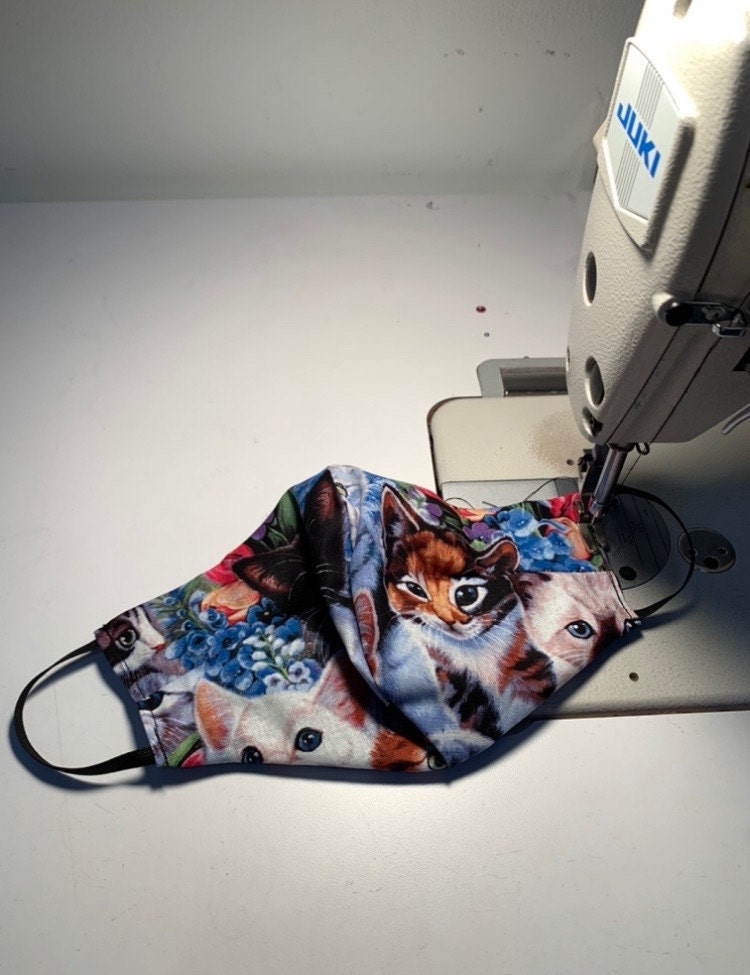 Do this to both sides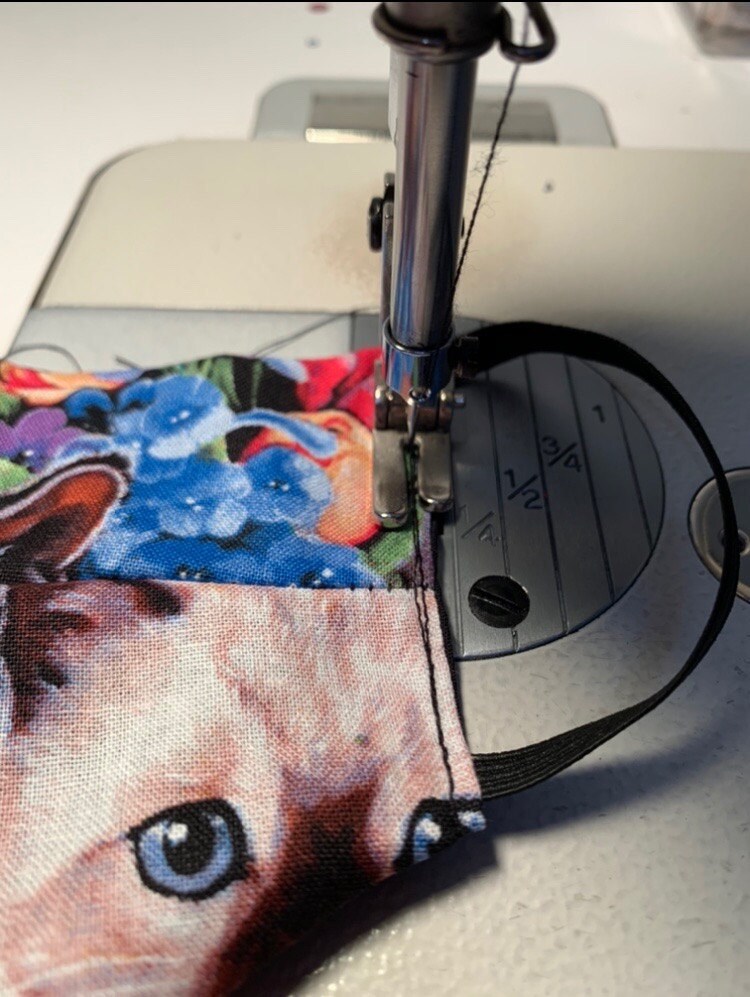 Then you are all finished!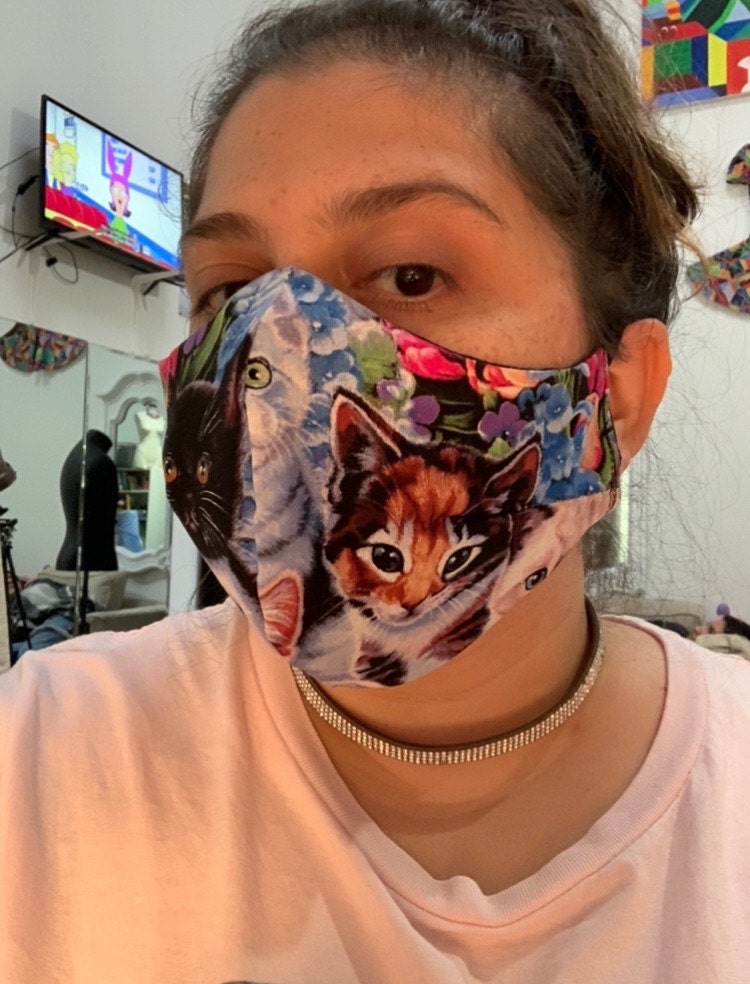 You can make the elastic Straps as long or as short as you want! 
Have Fun and Stay Creative! 
Gin Martini <3